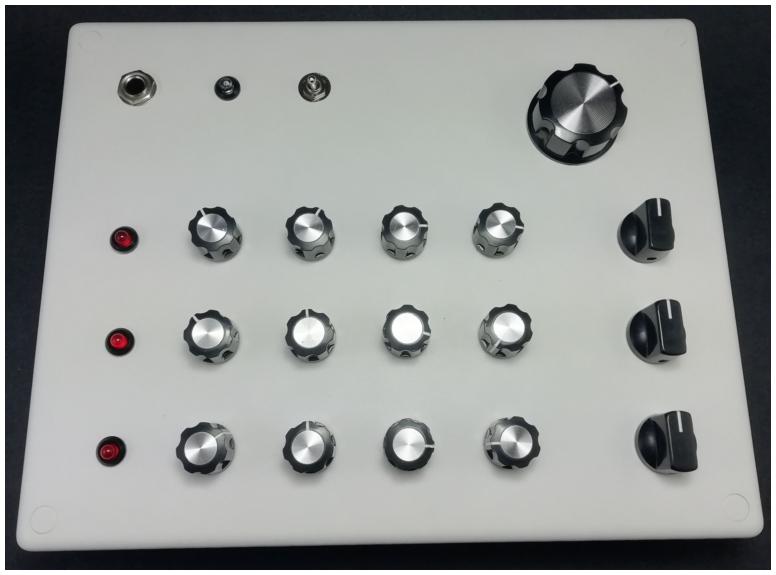 KICKLOOPER
Analog kick / drone generator
KICKLOOPER is a three-part analog kicks (or bass drum) generator, with a pseudo sequencer, which can also be used as a drone machine, using the bass drum sound.
Each kick voice has its own volume, a pitch control, a decay control, and an independent clock (in the individual clock mode).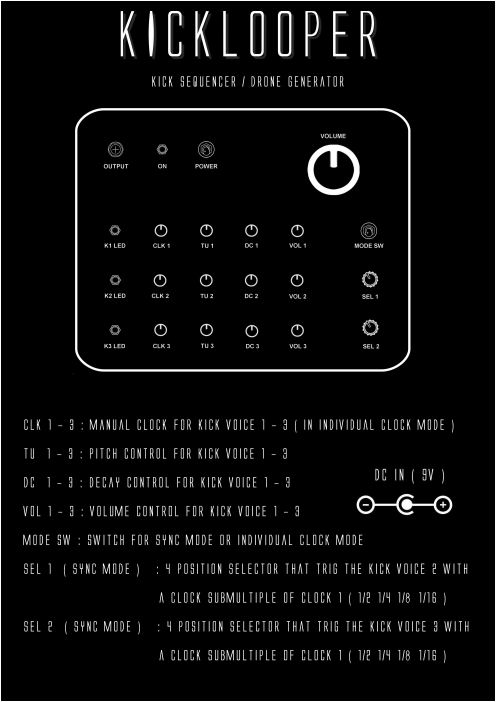 With a selector we can choose two modes: 1 independent clock mode: each kick voice has its own independent time adjustable through the appropriate control. 2 sync modes: it is only possible to control the speed of the kick 1 voice through the appropriate control, while the speeds of the kick 2 and 3 voices are submultiples of this, selectable by a four-position selector per voice. In practice, the time of each kick can be for each one 1/2, 1/4, 1/8, or 1/16 of the first clock, in order to be still in time. With a high BPM of the mini sequencer you get continuous, modular and divisible sounds, so you can use it as a very special loop / drone machine.